Wekter Helicopters offers a unique Air Taxi service, which will get you to your destination quickly and safely. Our air taxis are a comprehensive service provided 24 hours a day, 7 days a week. The destination and start time are adjusted to the individual needs of our customers. The helicopter taxi is a service of the highest quality, with experienced professionals for whom flying is an undeniable passion.
Air taxi services – air taxi on demand
Our team are experienced aviators with the right equipment. Our comprehensive services allow you to ensure that you and your loved ones travel in comfort and safety. We offer services for all those who need to move quickly from place to place, both in the country and abroad. An air taxi is an interesting and comfortable alternative to all conventional means of land transport. We tailor the travel plan to your requirements and always land as close as possible to your destination. If you want to save time and get to any business meeting quickly, use the services offered by Wekter Helicopters
Our equipment
Our experienced pilots and helicopter operators use Robinson R44 Raven II aircraft, some of the most popular helicopters developed for civil aviation. These helicopters ensure that the air taxi provides the highest level of safety. Our helicopters are equipped with air conditioning, leather upholstered seats and ample space for your luggage.
Travel at night too
Our helicopter taxi also flies at night, although this requires suitable weather conditions. Our pilots strictly adhere to aviation regulations, so some areas of airspace remain beyond our reach. To find out if an air taxi helicopter flies to your specified location, we encourage you to contact us in advance. We will be happy to answer all your questions.
We focus on speed, comfort and safety
Ordering air taxis means that you don't have to worry about traffic jams and other difficulties on the road. Our team will ensure that you have the right helicopter and a comfortable flight on your chosen route. By choosing our company's services, you receive a service of the highest quality, in accordance with international law and standards. Enjoy your flight and calmly prepare for the tasks or business meeting ahead. We will take care of everything else.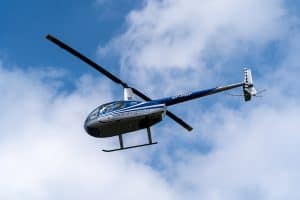 Price list
5 MINUTES
approx 15 km
450 PLN
The shortest flight possible at a price affordable to everyone.
TAKE OFF ALREADY FOR 150 PLN / PERSON
The flight is carried out only during events
10 MINUTES
approx 30 km
750 PLN
You'll have time to feel and see more during your flight.
REQUEST FURTHER AND SEE EVEN MORE
The flight is carried out only during events
15 MINUTES
approx 55 km
900 PLN
You'll have a pretty interesting trip during this time.
THE MOST FREQUENT CHOICE AMONG CUSTOMERS
20 MINUTES
approx 55 km
1200 PLN
This is a little journey through the Karkonosze Mountains.
DISCOVER THE BEAUTY OF THE KARKONOSZE MASSIF
30 MINUTES
approx 110 km
1800 PLN
You will cover up to 100 kilometers on a flight of this length.
IF YOU WANT TO SEE THE WHOLE AREA
40 MINUTES
approx 150 km
2400 PLN
For those who want to fully experience the magic of flying.
IF YOU WANT TO SEE THE WHOLE AREA
60 MINUTES
approx 220 km
3600 PLN
For those who want to fully experience the magic of flying.
FLY WHERE YOUR EYES CAN TAKE YOU
The dates of the scheduled flights may change due to the lack of suitable weather conditions, pilot's instructions or other random situations.
The price applies to the helicopter rental time, regardless of the number of passengers, the maximum of which may be 3. Passenger weight max. 250 kg.
You can pay by card
You specify any flight time
We offer VIP transportation to the helipad
Call
E-mail
Visit us